Label Management Systems: 3 Ways to Make Companies Efficient
At the end of Q4 when companies review their processes and evaluate opportunities to streamline operations for the coming year,  labeling processes are an excellent opportunity for increasing efficiency.
Regardless of the industry, labels play a crucial role in maintaining operations. Shipping, warehouse, and product labels allow companies to track and provide critical information to supply-chain partners and consumers. But labeling processes are becoming increasingly complicated, with rapid demand shifts, new suppliers, product launches, new regulations, and so on. All of these details affect label data. How can companies ensure they are keeping up with correct labeling information?
Enter Label Management Systems
Let's examine how label management systems help streamline labeling processes and ensure continuous operations through remote label template access, reduced IT complexity, and supplier compliance.
Remote Label Template Access
While the COVID-19 pandemic has emphasized remote work, the supply chain was already facing challenges of remotely working across multiple locations based on the locations of its providers, manufacturers, warehouses, or logistics centers. Each party involved typically works in its own silo without one source of truth for label templates. This fragmentation creates a double challenge: companies need a single place to store label templates and a place they can access those templates regardless of location.
Cloud enterprise label management systems solve the challenge of label template collaboration  by providing anywhere access to the latest version of label templates. Moreover, they do not require hardware or software purchase, installation, or maintenance costs and are able to be deployed remotely.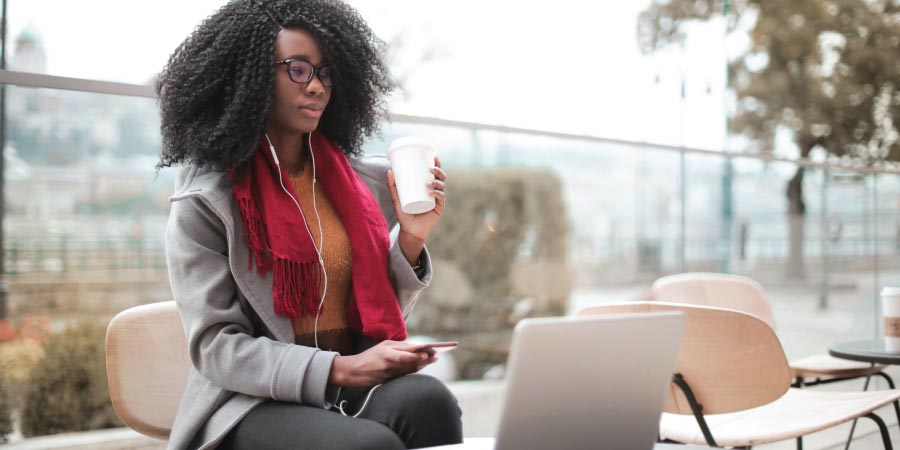 Traditionally, updating and maintaining label templates is one of the most time-consuming processes in any industry. Often the system to make changes to a label template or to fetch a template is complicated, requiring an IT department to update label templates with requested changes. A regular workflow involves a product manager, artwork specialist, or operations/logistics director, for example, sending a request to the IT department. The IT department applies the changes and then sends the template back to the requesting party. Finally, the label template is distributed to corresponding internal departments or suppliers and updated within their systems. This process can take several days, depending on how many label templates require updates, and how extensive those updates are.
Centralizing label templates in one location that simultaneously allows updating information without IT skills can significantly streamline operations. For example, a company may need to update an item template for a specific category to include new or additional artwork icons on ten templates. Rather than sending a request to the IT department and using code to update the label, any authorized user can access the label template. In a few minutes or less, the user downloads the label, makes changes in the label designer, and updates the existing template remotely using a web browser. After changes are applied, everyone in the organization instantly has access to this new, current version of the label.
Companies using a label management system no longer need to worry about tracking labels, because label templates are stored and updated in one place. Removing this concern is especially important in industries with strict regulations like food, medical, and chemical. Synkrato digital labeling gives companies role-based label access permissions – view, print, and edit – and records all label prints, so Synkrato users always know which labels are printed at every location. Synkrato label tracking ensures that suppliers are using accurate labels across the supply chain, reducing mislabeling risk.
Additional benefits of an enterprise label management system like Synkrato include automated label printing based on business events with web services, mass label uploads, applying serialization, and using a sophisticated rules engine to print based on specialized criteria.
If your organization is looking to streamline operations and reduce costs, modern labeling solutions like Synkrato digital labeling should be a top priority in the coming year.
Label Management Systems: 3 Ways to Make Companies Efficient